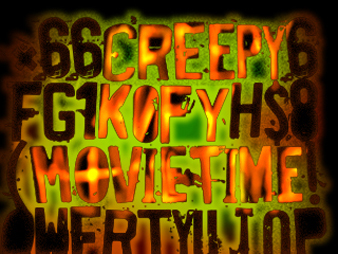 Web of Insanity
On
Creepy Kofy Movie Time

Miss Misery brings you an Independent short Horror Film right to your living room. Take a break from watching those bad films Balrok and No name show you and watch something fresh and new with Miss Misery!

If you have a 3 minute Horror Short you would love to show on Creepy Kofy Movie Time then send it to:

Last Doorway Productions
P.O. Box 225061
San Francisco Ca 94122

Your film could be the next one shown on
Saturday Night 11pm on Creepy Kofy Movie Time, Kofy Channel 20 Cable 13 San Francisco Bay Area...